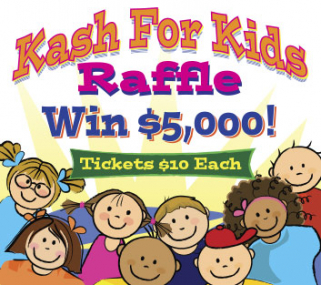 WIN $5,000 OR $1,000!
Sitrin's Kash For Kids raffle is back for its second year, and a new prize has been added. One lucky grand prize winner will take home a $5,000 cash prize, and another will win a second-place prize of $1,000!
Tickets are $10 each, and only 2,000 will be sold. All proceeds will benefit the Sitrin Child Care Center.
Tickets can be purchased at the Child Care Center, Health Care Center, or over the phone with cash, check, or credit card. For more information, call (315) 737-2245 or email cjassak@sitrin.com.
The drawing will take place on Monday, November 18, 2019 at the Sitrin Child Care Center - just in time for holiday shopping! Entrants must be 18 years of age or older, and reside in a county contiguous to Oneida County. The winning ticketholder(s) need not be present to win.