\

Game On! Boeheim to Headline Sitrin Wheelchair Basketball Game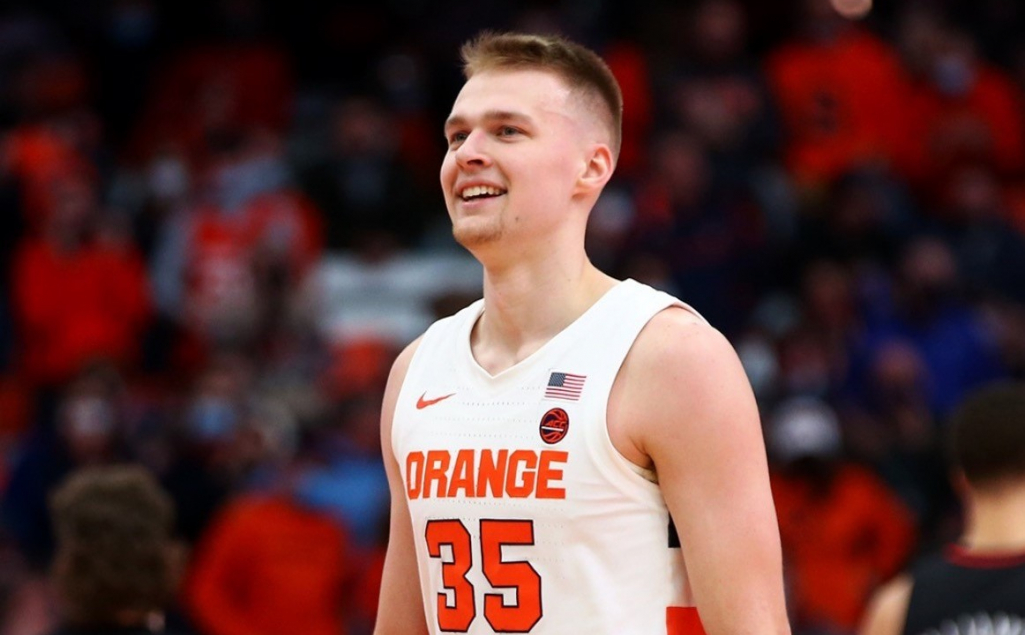 March 10, 2022
Game On! Boeheim to Headline Sitrin Wheelchair Basketball Game
Category:
Adaptive Sports
Coming off a 2-year hiatus, Sitrin Health Care Center will hold its 18th Annual Celebrity Classic Wheelchair Basketball game.
Headlining this year's game is Syracuse University Men's Basketball star, Buddy Boeheim. Standing at an astounding height of 6'6," the senior guard has had a very successful basketball career with the Orange. Leading his team with 19 points per game, Boeheim has accumulated more than 1,500 career points. He is now tucked within the top-20 overall on the all-time scoring list for Syracuse basketball. Son of Jim Boeheim, Hall of Fame basketball coach, Buddy has made a legacy for himself at Syracuse, passing his father on the career scoring list (745) during his Junior Year.
"After two long years, we are very excited to bring back one of the area's premier events," Marc DePerno, director of the STARS program, said. "The Sitrin STARS are anxious to showcase their abilities and are incredibly appreciative of the support they receive from the community."
The game, proudly presented by Fust Charles Chambers LLP, starts at 6:30 p.m., on Thursday, April 28, at the Clark Athletic Center at Utica College.
Proceeds from this event will fund the purchase of new sports wheelchairs and equipment and help offset training and competition expenses for STARS athletes.
For more information contact DePerno at (315) 737-2459 or mdeperno@sitrin.com.