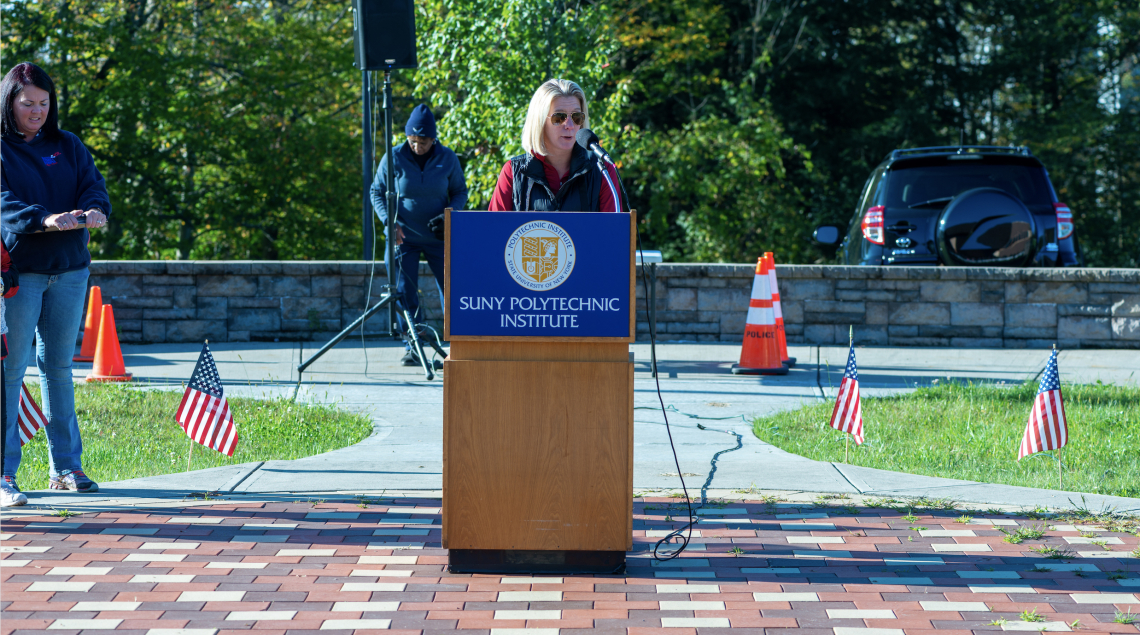 The 8th Annual Sitrin Stars & Stripes Run~Walk, held on Saturday, October 5, 2019, was the most successful event to date! More than $175,000 was raised this year to support Sitrin's Military Rehabilitation Program.
All funds raised are used to provide complimentary care to post-9/11 veterans experiencing combat-related conditions, including post-traumatic stress disorder (PTSD), anxiety, depression, spinal cord injuries, amputations, and suicidal ideations, among others.
"Since its inception in 2012, more than $850,000 has been raised through this event," said Cheryl Jassak-Huther, special events/planning associate at Sitrin. "Thanks to community support, post-9/11 veterans who choose to be treated at Sitrin are receiving high-quality care designed to treat their individual needs and interests."
This event has been proudly presented by Adirondack Bank for the past eight years. Plans are underway for next year's event, to be held on Saturday, October 3, 2020, at SUNY Poly. This will be a banner year, as Sitrin plans to break the million-dollar mark for total funds raised throughout the years.