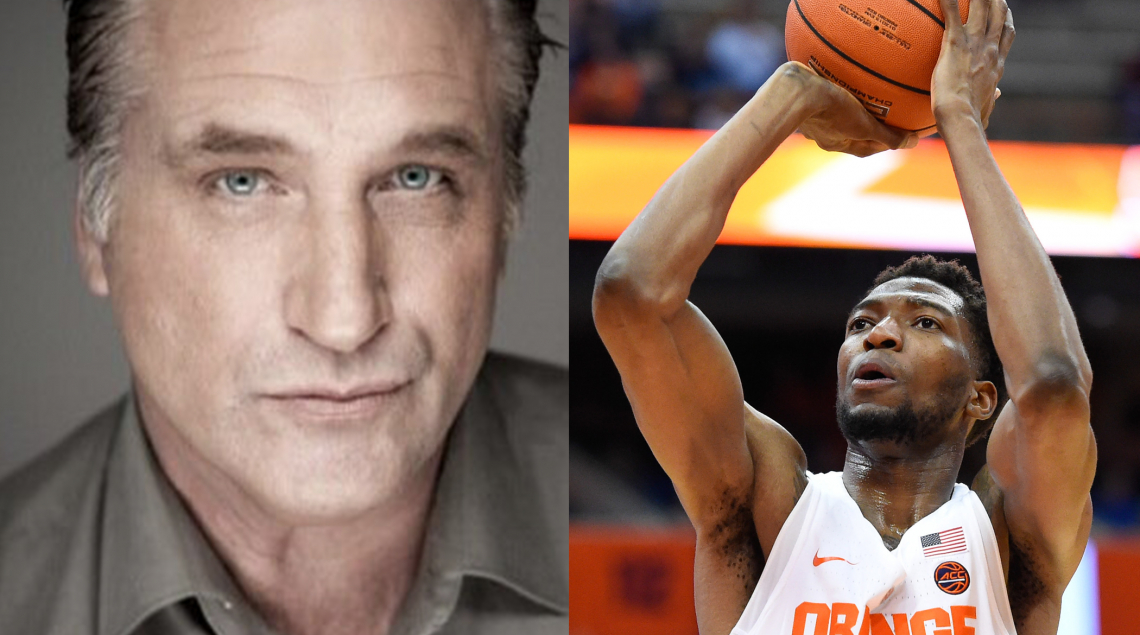 For the first time ever, actor Daniel Baldwin will join Sitrin Health Care Center for its 17th Annual Celebrity Classic Wheelchair Basketball game.
Coming from one of the Hollywood's most famous families, Baldwin and his three brothers, Alec, Billy, and Stephen, have become an acting dynasty. Baldwin has appeared in more than 130 feature films and television series. Some of his most notable roles include "Born on the Fourth of July," "Homicide: Life on the Streets," "The Sopranos," and "Hawaii Five-0." Currently, he has moved back to his home state and settled in the Syracuse area, where he hosts his own ESPN radio show, "The Daniel Baldwin Show."
"Sitrin is proud to welcome Daniel Baldwin to the celebrity wheelchair team," said Marc DePerno, director of the STARS program. "He is an avid sports fan, and will bring a new fanbase to this beloved community event."
Baldwin will join another celebrity favorite, Syracuse University Men's Basketball star, Paschal Chukwu. At an astounding stature of 7'2", Chukwu set an SU record for the tallest person ever to play on the team, and also will be the tallest person ever to take part in Sitrin's wheelchair game. Throughout his college career, he has racked up impressive rebounding stats, with a record of 18 rebounds in this season's game against Duke.
Chukwu and Baldwin will lead the Celebrity Crusiers team and sign free fan autographs after halftime.
The game starts at 6:30 p.m. on Thursday, April 11 at the Clark Athletic Center, Utica College. Tickets are $10 for adults, $5 for students, and free for kids five & under. Proceeds will benefit the Sitrin STARS Program, providing recreational, competitive, and Paralympic-level sports to individuals with physical disabilities.
Presenting sponsor of this event is Fust Charles Chambers LLP. Additional sponsors are The Fountainhead Group, Carbone Athletics at the Fitness Mill, Superior Plus Energy Services, The Hartford, MetLife, Utica College, Symeon's Restaurant, Advanced Tool, Inc., Human Technologies Corporation, and WKTV News Channel 2.
Find out more on Facebook @SitrinHealthCareCenter.