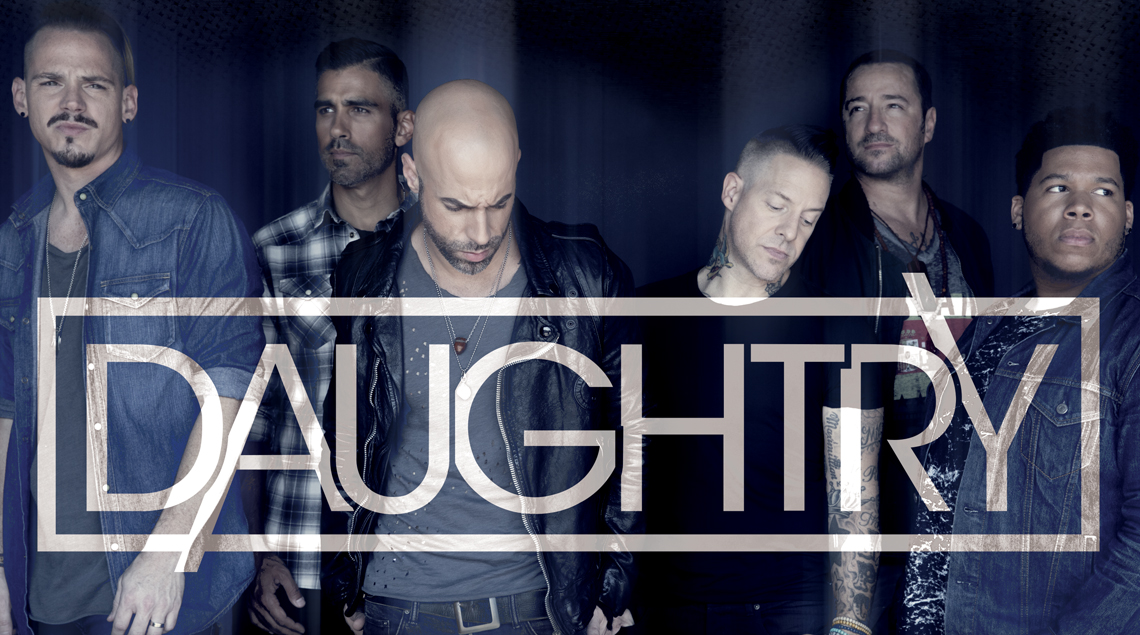 The Sitrin Foundation's "Concert for a Cause" is back to rock Central New York! On Thursday March 29, the platinum-selling band Daughtry will headline an unforgettable night of live music.
The band's first self-titled album, Daughtry, soared to number one on the Billboard 200, became the fastest selling record in Soundscan history, and reached quadruple platinum status. Formed and fronted by American Idol contestant Chris Daughtry, the band will perform some of their biggest hits, including "Home," "It's Not Over," and "Feels Like Tonight." Daughtry is also gearing up to announce new music, set to be released in 2018.
"We are very excited to have Chris Daughtry and his band perform in Utica," said Rosemary Bonacci, vice president of the Foundation & Communications Department at Sitrin. "His high energy music will be a hit in this community."
Daughtry brings arena-style rock to the Stanley Performing Arts Theater stage starting at 7:00 p.m. on March 29. The concert will also include opening act, Nashville native, Sinclair. General public tickets go on sale Friday, December 15, through the Stanley Theater box office, www.thestanley.org, or at www.ticketmaster.com.
Proceeds from the concert will support Sitrin Foundation programs, including the Military Rehabilitation Program, which provides comprehensive care to veterans facing post-traumatic stress, spinal cord injuries, amputations, and other combat-related conditions. Any post-9/11 veteran who chooses to be treated at Sitrin pays nothing for their care.
This event is made possible by Presenting Sponsor New York State Tool. Additional sponsors to date include Platinum Sponsor NBT Bank, as well as Events Forum, who is also coordinating the event, Sodexo, M Griffith Investment Services, Cool Insuring Agency, Inc., Edward Kowalsky, Christa Serafin, Centolella Green Law Firm, P.C., Healthpro, Meyda Lighting, and WKTV News Channel 2.