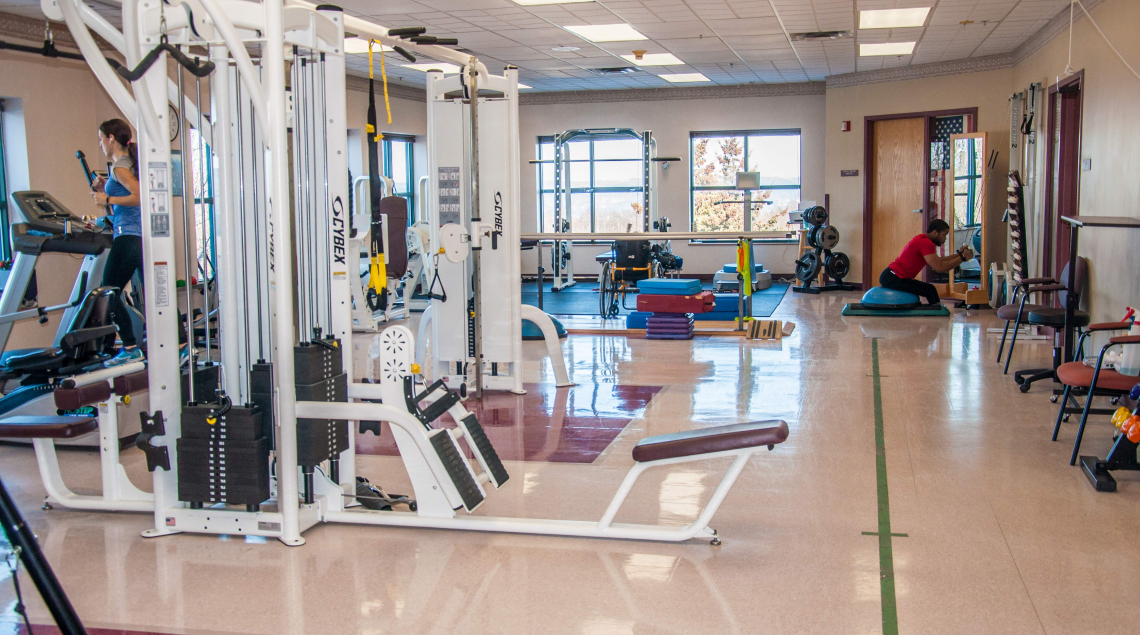 Still sluggish from the holidays? Having trouble sticking to your New Year's resolution? Cabin fever got you down? Don't be discouraged!
It's a brand new year and it can be a brand new you! Whether you are eating healthier, giving up bad habits, or starting a new exercise regime, wellness is a crucial part of your everyday life. Let Sitrin Health Care Center's Wellness Program empower you to meet your health goals.
In Sitrin's program you'll discover all the tools to meet your fitness needs in a private, no-pressure environment. As a member, you can customize your workout and wellness goals based on both your health wants and needs, with support from attendants trained to assist with all of the equipment.
In addition to free weights, cybex machines, Nustep, arm bikes, treadmills, stationery bikes and elliptical, Sitrin has two SkiErg machines. Unique to the area, the SkiErg is a great addition to any exercise routine. Similar to an upright rower and simple in structure, the machine's movements are comparable to using ski poles along the slopes to gain momentum, resulting in improved power, strength, and endurance.
"The SkiErg simulates the movements of real cross-country skiing with both double-pole and classic alternating arm technique," said Dr. James Wallace, director of clinical rehabilitation at Sitrin. "These movements offer one of the most challenging strength and endurance tests available in a fitness machine, targeting the legs, arms, and core for a full body workout adaptable to anyone's size and skill level."
Wellness Center hours are Mondays through Thursdays, from 8 a.m. to noon, and from 1 p.m. to 7 p.m., and on Fridays from 8 a.m. to noon, and from 1 p.m. to 4 p.m. It's also open on Saturdays and Sundays from 8 a.m. to noon.  
Another benefit to members is the use of Sitrin's two therapy pools, heated to 93 degrees for maximum comfort. Pool hours are Tuesdays and Thursdays from 8 a.m. to noon and from 1 p.m. to 7 p.m., as well as on Saturdays from 8 a.m. to noon.
Sitrin's Wellness Program membership is open to individuals in the community 13 years of age or older. An application is required before joining. There are individual memberships for $30 per month, and $45 per month for a family of two living in the same household, with $5 for each additional immediate family member ages 13-18. Member benefits include half-off any aquatic class. In addition, members may bring children under the age of 12 on Saturday mornings for open swim. Children must be accompanied by an adult 18 years or older. Cost is $3.00 per swimmer. Non-members also receive half-off any additional aquatics classes after one full-price class purchase.