\

How Physical Therapy Can Help With Pulmonary Conditions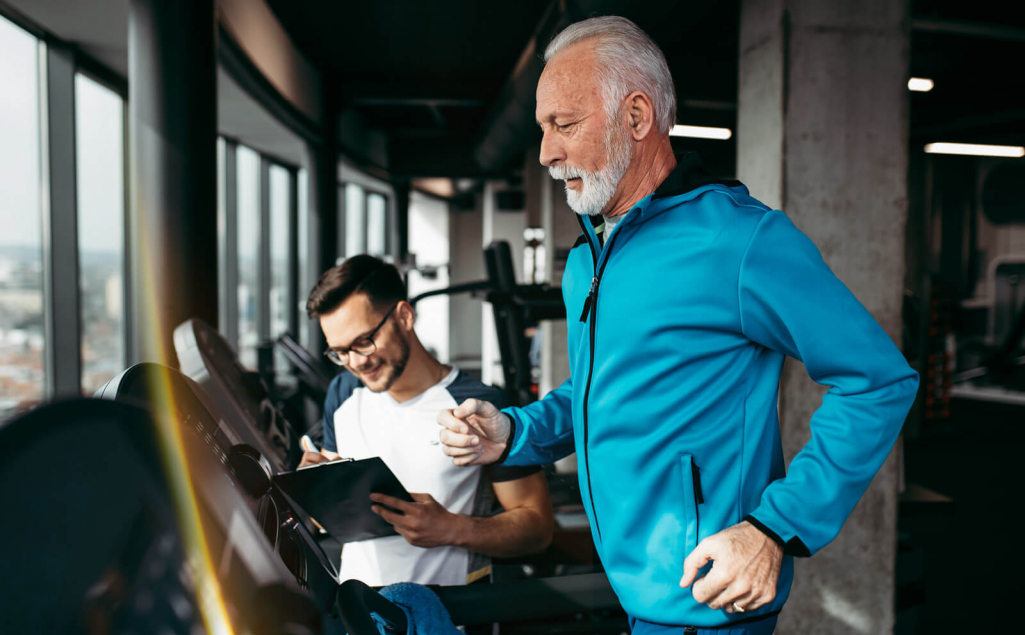 February 14, 2023
How Physical Therapy Can Help With Pulmonary Conditions
There is no better time than the month of February to focus on our heart health. Heart disease is the leading cause of death in the United States, but research has shown that regular exercise can help people prevent or recover from pulmonary conditions.
Did you know that physical therapy can also play a role in maintaining a healthy heart? While you may think physical therapy is for individuals recovering from sports injuries or surgery, physical therapy is also used to treat a variety of cardiovascular and cardiopulmonary issues.
How Physical Therapy Can Help With Heart Health
Physical therapy can help persons recover from or manage chronic conditions and improve quality of life. For heart patients specifically, PT can:
Improve exercise tolerance
Improve muscle strength
Decrease shortness of breath
Delay progression of disease
Reduce hospitalizations and disease exacerbations
Improve quality of life
If you would like to proactively focus on cardiovascular health at home and with your doctor's consent, I suggest 150 minutes per week of moderate to intense aerobic activity or 75 minutes per week of vigorous aerobic activity, as recommended by the American Heart Association.
Personalized Therapy Plans
At Sitrin, the physical therapy program for inpatients or outpatients with heart conditions is a referral program, and as with any PT regimen, the therapy is one-on-one and is as unique as the person. We offer both inpatient and outpatient therapy for pulmonary conditions.
To get started, a thorough evaluation to understand the individual's history is performed in order to prescribe an exercise program that takes into account factors like heart rate intensity and perceived effort. The typical process is as follows:
Review medical history
Discuss health history and disease management
Document medications being taken
Perform an examination with standardized tests that help to determine the recommended course of treatment
Once a plan is in place, treatment will begin one-on-one, closely monitoring the patient's progress and making necessary adjustments to ensure the exercise meets safe heart rate guidelines. Depending on the individual therapy plan, we might use different exercise equipment including:
Stationary Bike or Treadmill
Rowers
Pool for aquatic therapy
Resistance training with weights and bands
Posture and breathing techniques
After the 4-week session is completed, a plan of action is prepared that the patient can continue to do at home, or here at Sitrin.
How We Help
Physical therapy for pulmonary conditions starts with education. We want to help you understand not only the heart or lung condition you are living with, but also ways to manage your medications and understand how an exercise program can help prevent hospitalizations.
To get started with PT at Sitrin, you will need a referral from your physician. To learn more about this program please call (315) 737-2246.
About Sitrin
Sitrin continues to seek innovative solutions that will enable people of all ages, abilities, and circumstances to achieve their full potential for health and well-being.