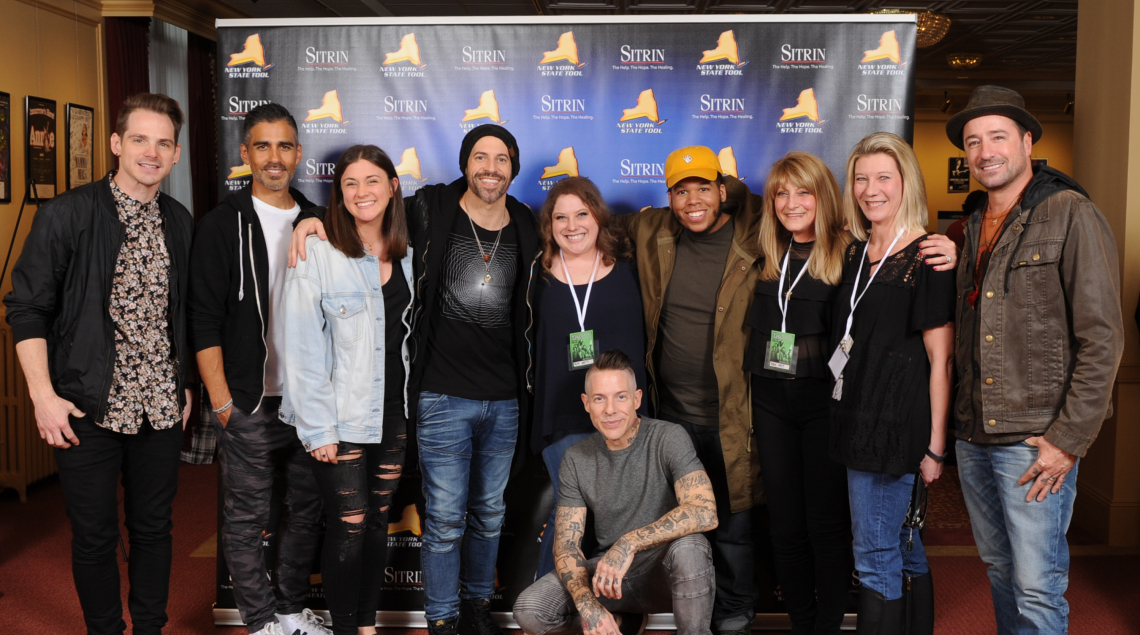 On Thursday March 29, platinum-selling band Daughtry rocked the Stanley Performing Arts Center with their hybrid of alternative and arena-style rock & roll music. As part of the Sitrin Foundation's "Concert for a Cause," the popular band played for a nearly sold-out crowd. Many spectators came locally from the Utica area and valley, while others hailed from distances such as California, Tennessee, Nebraska, and Canada.
Kicking off the show with her opening act was singer-songwriter, Sinclair. As an Adirondack native, Sinclair was pleased to be back in Upstate New York. She brought a blend of vitality, brightness, and emotional tones to the stage. Before a poignant performance of her acclaimed song "This Too Shall Pass," she talked with the audience about her struggles with mental health and acceptance, and her appreciation to be playing as part of a health care center fundraiser.
For their 90-minute set, Daughtry stunned audience members with high-energy performances of some of their biggest hits, including "Feels Like Tonight," "Waiting for Superman," and "It's Not Over," as well as their new single "Backbone." From guitar to bass to drums, Daughtry band members never missed a beat as they left concertgoers in awe. Band namesake, Chris Daughtry, proved why he is the ultimate front man, as he brought sentiment, humor, and star-quality to the stage.
Likewise, he expressed to the audience his appreciation to take part in this particular show, playing for veterans of Sitrin's Military Rehabilitation Program, and showed gratitude to the men and women that fight for our country. He also explained that his titular hit and crowd-pleasing song "Home" has meant a lot to veterans in their return to family and friends.
During intermission, Sitrin President & CEO, Christa Serafin, raffled off a guitar signed by Chris Daughtry and his bandmates. The lucky winner was Joe Laclair of Mexico, NY.
Proceeds raised from the concert will support Sitrin's Military Rehabilitation Program, STARS (Success Through Adaptive Recreations and Sports) Program, and NeuroCare.
This event was made possible by Presenting Sponsor New York State Tool, Co. Additional sponsors included Platinum Sponsor NBT Bank, as well as Events Forum, Inc., who also coordinated the concert, Mike & Lois Silverman, Chuck & Christa Serafin, Sodexo, M. Griffith Investment Services, Cool Insuring Agency, Empire Recycling Corporation, Centolella Green Law Firm, HealthPRO/Heritage, Meyda Lighting, WKTV News Channel 2, The Hayner Hoyt Corporation, Estate Planning Law Center, and Zimmet Healthcare Services.
#SitrinConcertForACause