\

Riggie Run, Walk & Riggiefest A Huge Success!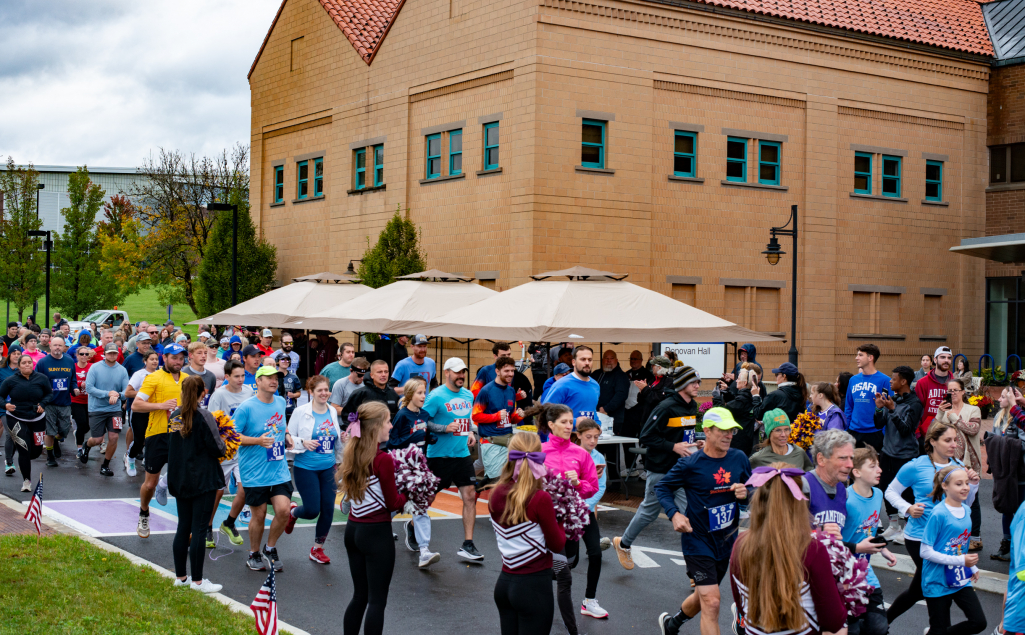 October 20, 2023
Riggie Run, Walk & Riggiefest A Huge Success!
NEW HARTFORD - The first-ever Sitrin Riggie Run, Walk and Riggiefest took place on Sunday, Oct. 8 at SUNY Poly, and Riggiefest quickly became RIGGIESUCCESS!
A total of 356 people registered for the Run/Walk/Wheelchair Race and Riggie Challenge, and at least a hundred more attended the Riggiefest! They enjoyed chicken riggies from ten local restaurants, and voted 69 Steakhouse the overall winner! Close behind were Trackside, It's a Utica Thing, Wildcat Hospitality, Teddy's, Tony's Pizzeria & Sports Bar, Pizzeria Italia, The Hub, Rintrona's Bistro, and Sodexo.
The presenting sponsor was Adirondack Bank. Additional sponsors were the Good News Center, Mohawk Valley Association of Realtors, WKTV News Channel 2, Harland J. Hennessey VFW Post 5538, Booz Allen Hamilton, Mastrovito Hyundai, Bank of America, BAE Systems, Hilton Estate & Elder Law, Baird Private Wealth Management, Bond Schoeneck & King, Fuller Tool Incorporated, ECR International and Sodexo.
The day's events raised over $42,000 for Sitrin's Military Program, which provides comprehensive, complimentary care to post-9/11 veterans and service members.
Marc DePerno, vice president of Sitrin's Foundation and Communications, wished to thank all the runners, walkers, donors, restaurants and volunteers.
"We had such heartwarming support from the community," DePerno said. "On behalf of our veterans, we are most grateful."