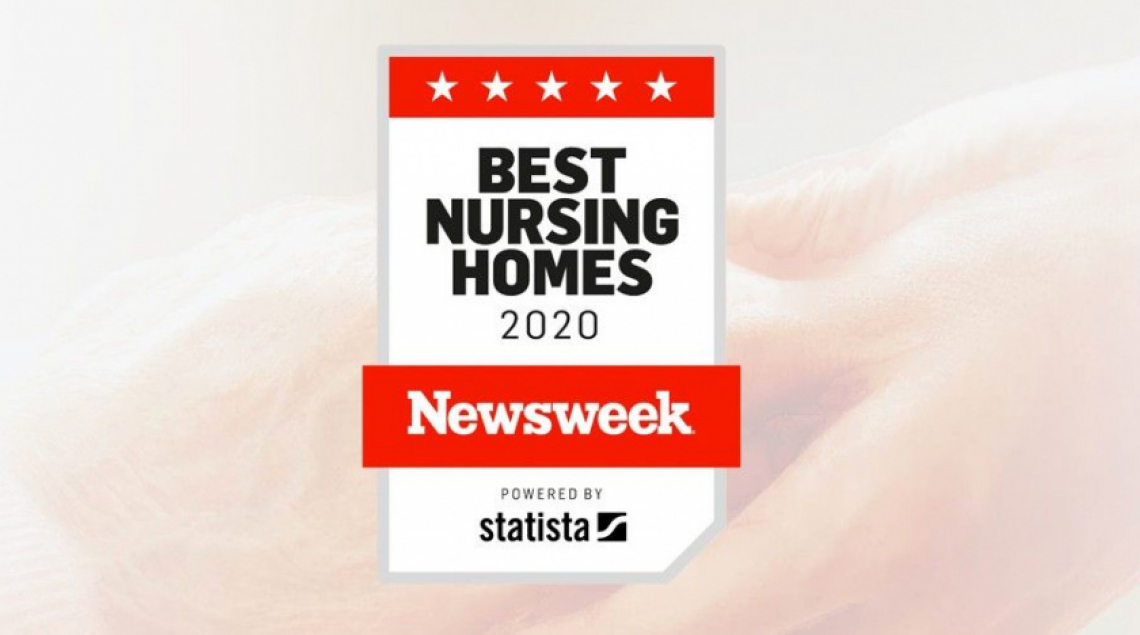 The Charles T. Sitrin Health Care Center, Inc., has been named to Newsweek's inaugural list of Best Nursing Homes 2020. More than 15,000 nursing homes were analyzed throughout the United States, and Newsweek recognized award-winners in 20 states. The state lists contain 406 unique nursing homes, of which 63 are in New York State. Sitrin ranked ninth in New York State.
The Best Nursing Homes were chosen based on a survey among nurses, nursing assistants, therapists, administration and management working in skilled nursing facilities, as well as an in-depth analysis of key performance indicators on staffing, quality measures and health inspections provided by the Centers for Medicare & Medicaid Services. 
"We are honored to be named to Newsweek's list of Best Nursing Homes," said Christa Serafin, President and CEO of Sitrin. "This recognition is a testament to our dedicated staff, and the exceptional care they consistently provide to our residents, patients and clients 24 hours a day, seven days a week."
"Beloved elders deserve the best care their families can provide," said Nancy Cooper, Newsweek's Global Editor-in-Chief. "We hope the rankings here can help make these difficult decisions easier."
Established in 1951, the Charles T. Sitrin Health Care Center, Inc., is a not-for-profit organization that provides a variety of services for people of all ages and abilities, including comprehensive medical rehabilitation (inpatient and outpatient), long-term care, assisted living and enriched housing (Cedarbrook), NeuroCare for individuals with Huntington's Disease and ALS, residential care for people with intellectual disabilities and medically complex conditions, medical and social model adult day health care (OPAL Program), aquatic therapy, military rehabilitation, adaptive sports, concussion management, an orthopedic injury program, child care, a dental clinic, and wellness center. Sitrin also earned designation by the U.S. Paralympic Committee as a Paralympic Sport Club.