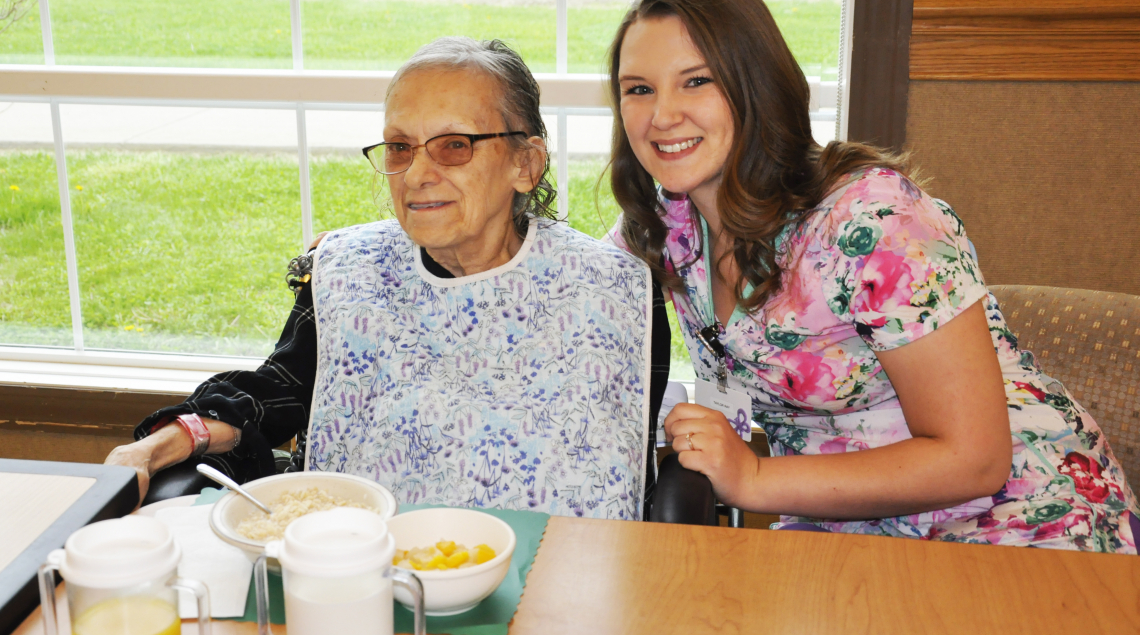 Sitrin Health Care Center has recently established a new scholarship program to aid the nationwide nursing shortage and provide students of the community with a career-building opportunity. The Keep Calm & Nurse On program is available for high school juniors and seniors throughout the region. In this program, Sitrin will award selected students with a scholarship to become a Certified Nursing Assistant (CNA), as well as provide employment as a CNA at Sitrin.
Understanding that not everyone who graduates moves on to higher education, this exciting two-part program will provide students who may be unsure about their futures with the first step to a career path. The overall objective is to introduce young adults to health care, and get them excited about an impactful career in nursing.
Applicants will first go through an interview and job shadowing process, meeting with leaders of Sitrin's nursing department. This will allow students to learn first-hand about Sitrin's unique services. Those interested in a faster-paced environment, similar to that of a hospital, may experience inpatient medical rehabilitation. Students seeking more interpersonal connections may enjoy working with Sitrin's senior population, or with registrants of the adult day care program. Others may work with a variety of ages and abilities in NeuroCare, providing critical care to individuals with Huntington's Disease (HD) and Amyotrophic Lateral Sclerosis (ALS).
Those selected after this process will move on to the final scholarship phase, during which Sitrin will pay the costs associated with pursing a CNA certification. After completion of the certification, recipients will begin work as a CNA at Sitrin. This opportunity will provide the new CNAs with competitive salaries, life and health insurance, paid time off, no mandatory overtime, and other employee benefits. Full-time, part-time, and flexible scheduling options are available. Ultimately, this will allow pre- and post-graduates the freedom and security they seek after completing school.
Sitrin first launched this program at a seminar in early November. High school principals, counselors, and youth agency employees were invited to learn about the program. Attendees were introduced to Sitrin staff members who showcased the distinctive qualities of the program, including being open to students of any academic ability, availability of part-time work while enrolled in school, potential for growth in a nursing career, and much more. Overall, the seminar introduced the benefits this program will provide to students and schools alike.
Local high school juniors and seniors are invited to apply for Sitrin's Keep Calm & Nurse On program. There is no GPA or experience requirement. Application forms can be downloaded at www.sitrin.com/scholarship. In addition to the application, students must also provide a brief essay on why they would be a good candidate for the program, as well as an academic letter of reference. For more information, please contact Brenda Cobane at bcobane@sitrin.com or (315) 737-2224.