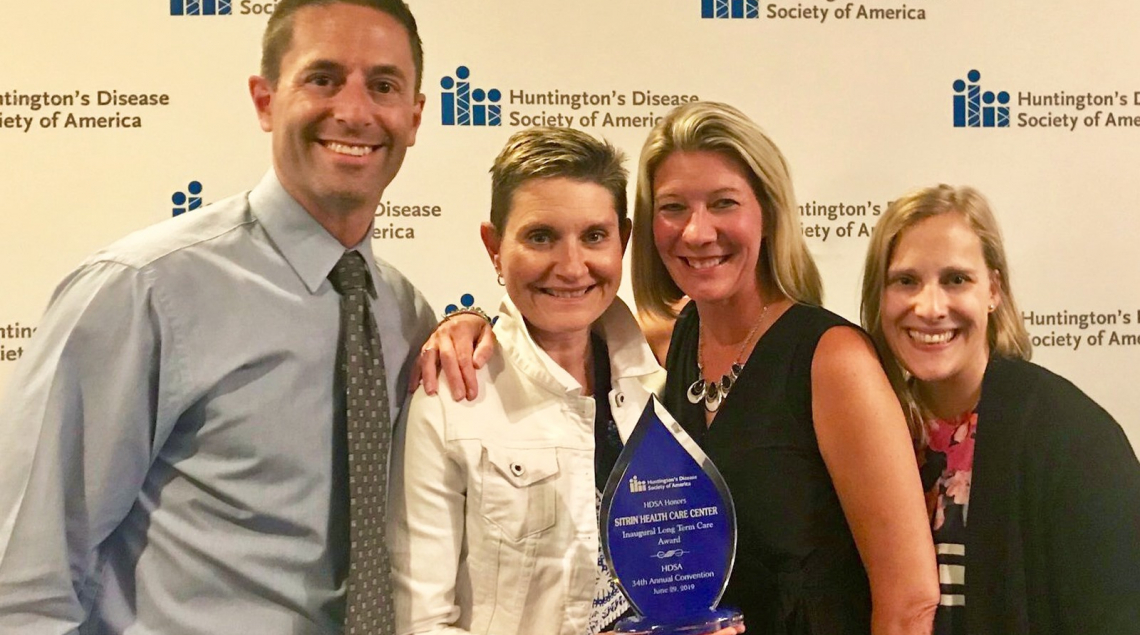 Last month, during the 34th Annual Huntington's Disease Society of America (HDSA) Convention in Boston, MA, Sitrin Health Care Center was presented with the Inaugural Long-Term Care Award. This was the first time the HDSA recognized a long-term care facility for providing outstanding care to individuals living with Huntington's Disease (HD). Sitrin was nominated by Jessica Groff Barr, a family member of a resident on the NeuroCare unit. 
The new national award recognized excellence in the delivery of long-term care either through a long-term care facility, in-home care agency, group home, or other residential resource for individuals with HD. Sitrin was selected for consistently meeting the highest standards of care.
As the first and only of its kind in Upstate New York, and one of only a select few in the country, Sitrin's NeuroCare unit is part of the New York State initiative to provide quality, comprehensive care to individuals with neurodegenerative disorders. Sitrin is also one of four facilities named by New York State as a Neurodegenerative Disease Center of Excellence.
Sitrin staff members Christa Serafin, President & CEO, Marc DePerno, Outreach Coordinator, Hillary Forbes, Program Director, and Kim Sheridan, Nurse Manager, attended the convention and were presented with the prestigious award.