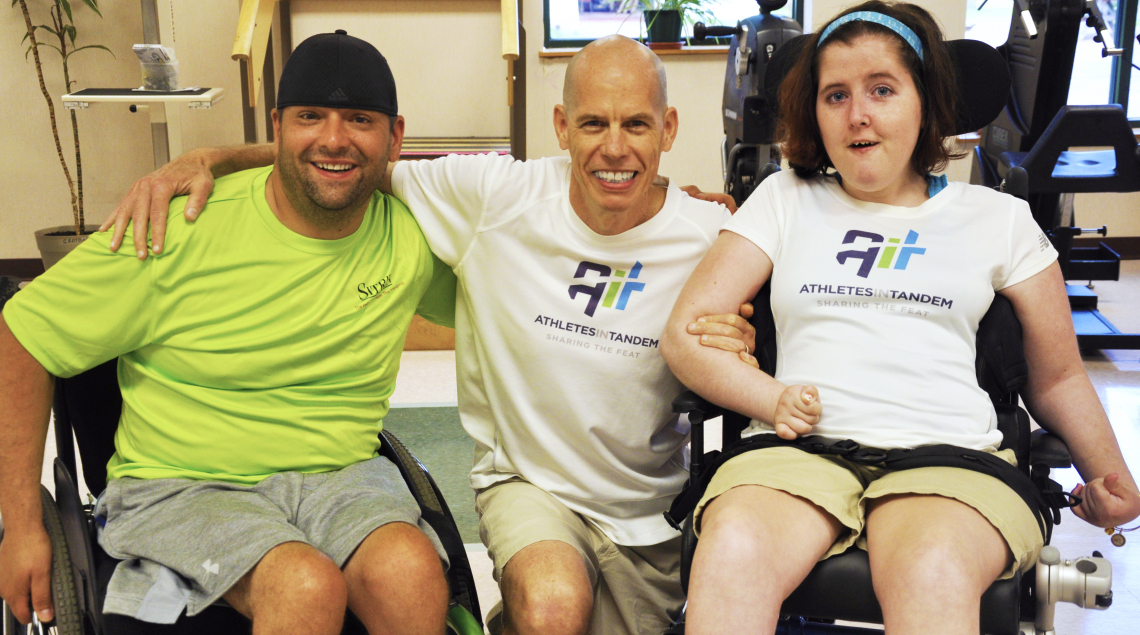 This past Thursday, July 5, Sitrin hosted the annual Boilermaker Wheelchair Division Reception in its Medical Rehabilitation Center gym.
The reception included opening remarks from Marc DePerno, director of Sitrin's STARS Program and longtime member of the Boilermaker Wheelchair Division Committee, and introductions by Gary Roback, Chair of the Wheelchair Division Committee.
This has been a record-breaking year for the Wheelchair Division, as 50 wheelchair racers are registered, surpassing last year's total of 43. The reception introduced past and present participants, including this year's Wheelchair Challenge athlete, AJ Timperlake of West Winfield. Timperlake will attempt to conquer the Challenge this Sunday by completing the Boilermaker 15K course in under 2 hours and 15 minutes, using his standard wheelchair. If successful, he will be awarded a racing wheelchair.
The evening's featured guest speaker was Howard Holdridge of Vernon. For several years, Holdridge has run the Boilermaker in tandem, pushing his stepdaughter, Emily LaGoy, in an adaptive jogging stroller. Holdridge's heartfelt and captivating speech gave a glimpse into Emily's story, as well as showcased a unique outlet of adaptive sports.
Capping off the event was the presentation of the Ed Bradley Memorial Award, established in memory of Edward Bradley, a long-time wheelchair racer who passed away in 2012. Each year, this award goes to an individual who exemplifies Bradley's dedication to adaptive sports and inclusion for people with physical disabilities. This year's award recipient was Richard Panetta, a local physical therapist and retired member of the Boilermaker Wheelchair Division Committee.